There are professional marine aluminum sheet suppliers in China, Haomei Aluminium is one of them who produce 5000 series aluminum plate for shipbuilding. Marine aluminum sheet is a necessary material for shipbuilding. It is extremely important for shipbuilding enterprises to have marine grade aluminum plates with superior corrosion resistance and stable supply. As one of the most effective and widely used aluminum alloy elements, magnesium is also the main element of AlMg series alloys. When it is used as the main alloying element or combined with manganese, the result is a medium to high strength non-heat treatable alloy. This 5000 series of marine aluminum sheet alloys is easy to weld and has excellent corrosion resistance, even in marine applications.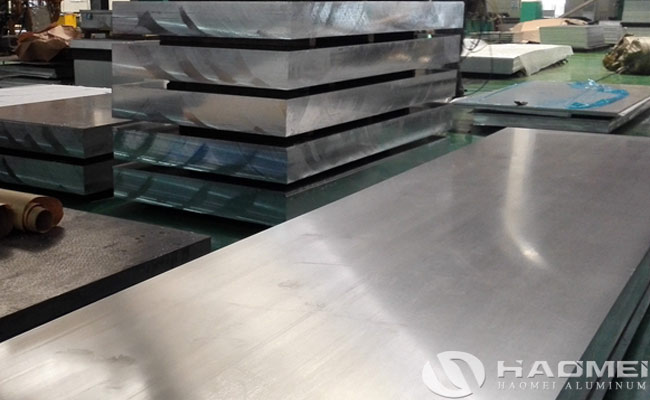 5083 aluminum plate is the most common used marine grade aluminum sheet in 5000 series aluminium alloy. The main alloy element of 5083 aluminium alloy is magnesium, which has good forming performance, corrosion resistance, weldability, and medium strength. 5083 marine aluminum sheet is used to manufacture aircraft fuel tanks, oil pipes, and sheet metal parts for transportation vehicles and ships, instruments, street lamp brackets and rivets, Hardware products, electrical enclosures, etc. This alloy has high strength, especially with fatigue resistance: high plasticity and corrosion resistance, can not be strengthened by heat treatment, plasticity is still good in semi-cold work hardening, low plasticity in cold work hardening, good corrosion resistance, good weldability, can Poor cutting performance, can be polished. Uses are mainly used for low load parts that require high plasticity and good weldability, working in liquid or gaseous media, such as mailboxes, gasoline or lubricant pipes, various liquid containers, and other small load parts made by deep drawing.
Besides of 5083 aluminum plate, marine aluminum sheet suppliers also produce other marine grade aluminum plate product as 5052 and 5086 aluminum sheet. Marine grade aluminum checker plate can also be applied in shipbuilding as they have good anti slip effect.
For Price Plz Contact Whatsapp/Wechat: 0086 181 3788 9531
Or Email to nydia@aluminium24.eu