Buy qualified aluminium alloy sheets from China supplier with help you save cost and time, for China aluminum sheet factory has good reputation. Before we purchase from aluminium sheet factory, we must check whether the performance standard of the aluminum sheet is the same as required. Regarding the performance standard of the aluminium alloy sheet, we mainly check the tensile strength, the yield strength, the elongation and the hardness of the aluminum plate. These indicators are regarding the most important points of the quality of the aluminum sheet, if we have high requirements for stamping, we can test the yield strength more than three times, so that we can ensure that the aluminum sheet will not have any problems in the later period.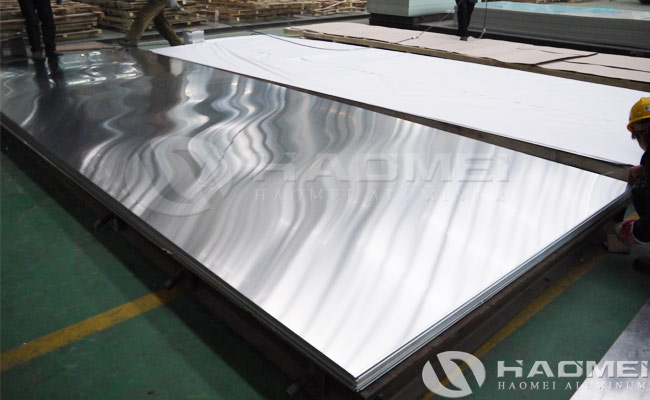 The price of aluminium alloy sheets is related to the specification of the aluminum sheet product. Let's first classify the aluminum alloy sheets according to the different alloy elements. The aluminum alloy sheets can be generally divided into 2000 series, 3000 series, 5000 series and 6000 series aluminum grade. Among them, the 3000 series, 5000 series and 6000 series are more widely used alloy aluminium sheets in the industry. From the product point of view, the 3000 series alloy aluminum sheet is mainly rust-proof aluminum, represented by 3003 aluminum sheet, 3004 aluminum sheet and 3A21 aluminum sheet. 5000 series alloy aluminum sheet has low density, high tensile strength and high elongation. The 5052 aluminum sheet and the 5005 aluminum sheet are representative. The 6000 series alloy aluminum plate can take 6061 as an example. The 6061 aluminum plate is a cold-processed aluminum forged product, which is suitable for applications requiring high corrosion resistance and oxidation resistance.
The application of aluminium alloy sheets is more extensive, because the processing technology is more complex and has some special properties, it is more applicable in some special environments, such as high-tech aerospace, alloy mold manufacturing, marine ship parts production, etc. Therefore, the alloy aluminum plate still has a broad market space.
For Price Plz Contact Whatsapp/Wechat: 0086 181 3788 9531
Or Email to nydia@aluminium24.eu